The Department of History, Bengtol College started with the beginning of classes in the
year 1997. History is one of the important subjects dealing with the past and the present. This subject deals with the discovery, correction, organization, presentation of information about past events. It is also a field of research which uses primary and secondary sources to examine and analyze the chronology of events. The department is actively working the noble task of imparting quality education in Honour and Regular Course as well. The course aims at acquainting the learners with various historical developments in regional, national and international level. The students after completion of this course can pursue higher studies in history and other higher courses in various Universities in India. This course is also very helpful to those students who have their interest in various competitive examinations such as UPSC, APSC, SSC, Banking, Railways etc. the Department has three regular teachers. The Department conducts Educational Tour and Field Study trip to different Places of India. Some initiatives like- Departmental Quiz Competition and Career Counseling and Motivational Programmes were also organised in different Educational institutions. During the Pandemic Period the Department has Organised One Day National Webinar on- 10/07/2021 on the Topic: Covid 19 "IPV (Intimate Partner Violence) and Communication Ecologies" Under the Resource Person Dr. Sourav Madhur Dey,
HOD Department of Sociology, Burdwan University.
Aims and objectives
To impart quality education to the students.
To inculcate moral, social and Spiritual values among the students. 
To acquaint the student with various historical developments in regional national and international level.
To guide the students prepare for various competitive examination.
Facilities
Department has its own Departmental Library with more than 100 references and text Books, which are accessible for both students and teachers. The Department has a computer with Internet facility and also its own Wall magazine. There are sufficient numbers of teaching aids in the Department.
Profile
| | |
| --- | --- |
| Year of Establishment | 1997 |
| Head of the Dept | Ebria Khakhlari |
| Course Offered | BA (Major & General) |
| Intake Capacity | 40 |
| Contact No. | 9101270967 |
Bhaben Khanikar
M.A. ( Dibrugarh University ),
M.Phil. (Periyar University,
(SLET), Assistant Professor,
Specialized in Ancient History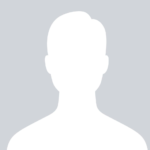 Ebria Khakhlari,
M.A (GU), (NET), Assistant
Professor,
Specialized in Ancient History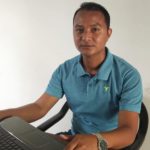 Raju Moshahary
M.A (GU), (NET& SLET), Asstt.
Professor,
Modern History, Socio- Economic
History