The Department of English, Bengtol College came into existence along with the
establishment of the college in the year 1981. At the initial stages the department offered General English and Alternative English courses under 'Three Years Degree Course' (TDC) of Gauhati University. The Gauhati University granted affiliation to both the courses in the academic session 1999-2000.
The major course in English was started in the year 2007 and the Gauhati University granted affiliation to the major course in the session 2007- 2008 with its order No. EC.Res.No.R/EC-7/2009/206 (1) dated 31-08-2009. Further, the department has started offering regular post-graduate (PG) course in English under Gauhati University from the academic session 2017-18 in order to meet the increasing need of the students' community. At present, the Department offers both Graduate and Post Graduate course under Bodoland University. Since its inception, the department has been striving to facilitate holistic development of its students.
Besides teaching English language and literature to develop the communicative competence/performance of the students in English as well as to develop their creativity, the Department has a wider aim to inculcate human / cultural and intellectual values to younger generations. The faculty has been working towards that end with full commitment. At present, the department has five full time dedicated teachers.
Mission
To produce generations of enlightened, cultured and socially responsible citizens.
Objectives
To develop communicative competence and performance of the students in English.
To inculcate cultural and intellectual values among the students.
To produce employable human resources with rational and competitive spirit.
To develop the creativity of the students.
Academic activities of the Department
Besides the regular classes done through traditional lecture method, the department conducts seminars, group discussions, teaching and learning through audio visual aids for the major as well as PG students. It also gives regular assignments to the students, besides conducting regular Sessional Tests. Besides such academic activities, the department also conducts extension services in nearby schools of the area where students get involved actively.
Facilities
Departmental Library:
The Department of English brought up the provision and facility of the Departmental Library in the year 2013. The library is accessible to the teachers and students of the department. Any student or teacher from other departments having interest in English literature/language can also borrow book from the departmental library. At present the Library has more than 300 course text books and references. Question Banks of different years, Home Assignments of students are also preserved in the departmental library. The Library is open for teachers as well as to the students of the department for their use.
Profile
Year of Establishment
1997
Head of the Dept.
Martin Borgoiary
Course Offered
BA (Major & General) &
PG in English
Intake Capacity
40
Contact
957442930
Teaching Faculty
M.A. (Gauhati University),
M. Phil, V.M. University)
(NET Qualified), Assistant Professor
Specialisation: American Literature
Head of the Department
M.A. (Gauhati University),
M. Phil, (V.M. University) B.Ed
(Gauhati University, (NET, SLET
Qualified), Assistant Professor,
Specialisation: American Literature
M.A. (Gauhati University), M. Phil, (Bodoland University), (NET
Qualified), Assistant Professor
Specialisation : Indian Literature
in English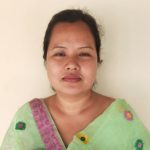 M.A. (Gauhati University), (NET
Qualified), Assistant Professor
Specialisation : American Literature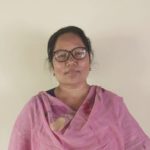 M.A. (Gauhati University), B.Ed
(Gauhati University), (NET Qualified),
Assistant Professor Specialisation:
Indian Literature in English